Site Security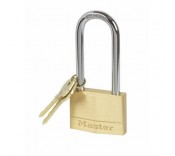 Site Security | Manchester Safety Services
Keeping the worksite, tools and equipment safe and secure is an important task that should never been overlooked. The site security selection from Manchester Safety Services can help protect all your valuable equipment – from barb wire to line the perimeter of the worksite to gas bottle storage to protect workers and the general public alike.
A secure worksite can ensure that equipment is maintained to the highest possible standard and the safety of the site is not compromised. Investment in security can reduce the risk of costly repairs and missed deadlines in the future. This makes it important to ensure even smaller worksites and home improvements are given the same level of respect for security as larger sites.
As well as keeping your site and equipment safe, site security can also help ensure the general public are protected from potentially dangerous pieces of equipment in your possession. Sufficient signage and security features can help protect your worksite against causing accidents which may lead to accidents and subsequent compensation claims.