Grafting Shovel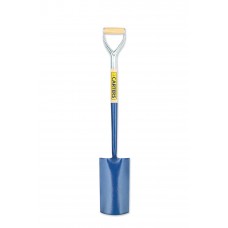 Product Name:
Grafting Shovel
Product Model:
M00143
Price: £15.95 (Ex VAT)
£19.14 (Inc VAT)
Solid Socket Grafting Shovel.
28" Wooden Ash shaft and metal YD handle.
Solid forged slighty dished blade with a round cutting edge that is designed specifically for clay digging and heavy, ground breaking work.
Blade size 6" x 12"