Drum Tray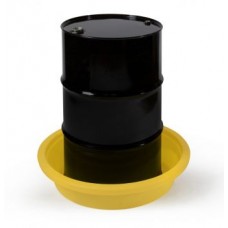 Product Name:
Drum Tray
Product Model:
H7030
Price: £49.95 (Ex VAT)
£59.94 (Inc VAT)
Fully sealed, moulded bund, designed to contain leaks and spills, and keep your workplace clean, and reduce the slip hazard.
Strong plastic grate to keep your products clear of spillages. Grate will hold fully loaded containers.
Easy access via forklift or pallet truck.
Tough Poly construction to resist knocks and impacts.