3 Gate Workgate Barrier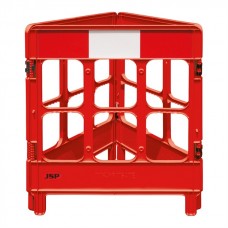 Brand:
JSP
Product Name:
3 Gate Workgate Barrier
Product Model:
EWG3
Price: £59.95 (Ex VAT)
£71.94 (Inc VAT)
The Workgate Manhole Barriers are strong, robust system, and designed with the contractor in mind.
The 3 Gate variant, each side having a chapter 8 reflective top panel, linked together with black clip-on hinges.
Each panel is 1m x 750mm.
These JSP 3 Gate Workgate Manhole Barriers fold easy for quick deployment and are lightweight for storage and handling.