Trueflex Bollard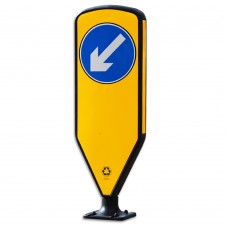 Product Name:
Trueflex Bollard
Product Model:
ETFB
Price: £239.95 (Ex VAT)
£287.94 (Inc VAT)
New passively safe system of Retro-reflective self-righting bollard (RSRB): the TRUEFLEX.
The Trueflex is designed and manufactured to meet the requirements of the latest standard.
Unique patent pending cam mechanism, the TRUEFLEX technology ensures the return to its TRUE position (original stance) after FLEXING through impact.
Incorporating anti-over tensioning features enabling the Trueflex mechanism to provide constant performance even when wound through numerous rotations.