Building Materials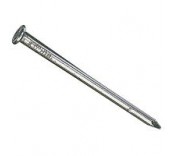 Building Materials | Manchester Safety Services
Manchester Safety Service's building materials range is full of important items required on the worksite. From builders' line to tarpaulins, the building materials range may not be glamorous, but the products are essential to ensuring that building site work goes according to plan and runs as smoothly as possible.
All of the building materials in the Manchester Safety Services store have been sourced from trusted manufacturing partners – ensuring they are robust and can efficiently complete the required tasks. The products have all been designed to offer comprehensive support on professional worksites – accommodating hard and consistent use.
Many of the products in the building materials range can also be used on smaller work sites and non-professional jobs. Ranges such as black cable ties and nails and screws are hugely useful for a wide range of different tasks. These products can help add a professional touch to amateur and non-professional jobs and responsibilities.