Electrical Equipment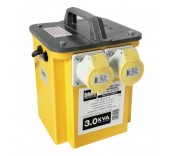 Electrical Equipment | Manchester Safety Services
From site lighting to power packs, the electrical equipment range from Manchester Safety Services has a huge selection of products designed to offer comprehensive support to work sites. All of the products in the electrical range have all been sourced from trusted manufacturers and brands, ensuring the highest possible standards of professionalism.
The products in the cable detection section can help ensure worksite tasks are carried out exceptionally safely and effectively without the risk of cutting throughout electrical cables. Investment in these tools can help save a significant section of the budget and meet deadlines in the future.
Many of the products in the electrical equipment range are also well-suited to domestic use and smaller jobs. The torches and Duracell batteries ranges can help homeowners complete a wide range of home improvement and DIY tasks around the home. For more information about any of the products in the electrical equipment, simply call the Manchester Safety Services team on 01706 364943.