C.Scope Signal Generator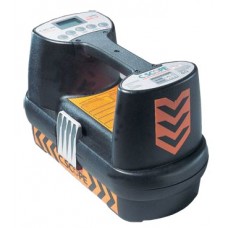 Product Name:
C.Scope Signal Generator
Product Model:
DCSG
Price: £599.95 (Ex VAT)
£719.94 (Inc VAT)
On its own, the C.Scope Cable Avoidance Tool is an extremely effective tool designed to avoid underground services.
When used in conjunction with the C.Scope Signal Generator, the Cable Avoidance Tool becomes a very sensitive mains finder, pipe and cable tracer as recommended in HSG 47.
The Cable Avoidance Tool plus the Signal Generator can be used to sweep any area before excavation commences.
The C.Scope Signal Generator supplies a 33 KHz signal which can be applied to all the buried conductors in a wide ranging area which are then located by the Cable Avoidance Tool.
Network Rail approved.