Deb Cradle Hand Cleaner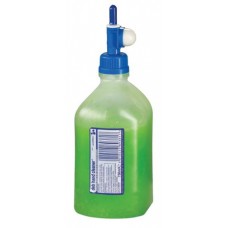 Brand:
DEB
Product Name:
Deb Cradle Hand Cleaner
Product Model:
HDCHC
Price: £12.95 (Ex VAT)
£15.54 (Inc VAT)
Deb Cradle Hand Cleaner 750ml Pump Cartridge.
This is a smooth, lime cream hand cleaner that can be used without water.
Can help remove general soilings, such as oil, grease and general dirt & grime.
This soap has wheatgerm extracts help leave the skin soft & supple, whilst Glycerine moisturises to help prevent skin dryness.
To be used in connection with the Deb Skin Cradle Dispenser.