Trenching Shovel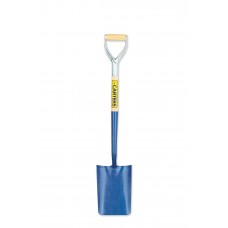 Product Name:
Trenching Shovel
Product Model:
M2026PG
Price: £20.95 (Ex VAT)
£25.14 (Inc VAT)
Solid Socket Trenching Shovel.
28" Wooden Ash shaft and metal YD handle.
Forged from high quality, tough carbon steel.
The shape of the blade makes this shovel ideal for digging and bottoming out narrow trenches for cables.
Blade size 7" x 11"