Drain Test Kit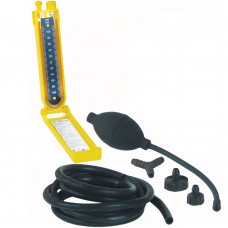 Product Name:
Drain Test Kit
Product Model:
MDTK
Price: £39.95 (Ex VAT)
£47.94 (Inc VAT)
6 Piece Drain Test Kit.
Test drains and sewers in accordance with Building Regulations.
This drain test kit consists of 100mm U guage, 9ft of tubing, hand bellows, Y piece tube connector and both 25mm and 12.5mm test nipples.