Hydrant Standpipe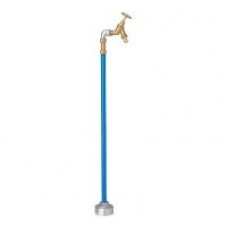 Product Name:
Hydrant Standpipe
Product Model:
MNRSP
Price: £39.95 (Ex VAT)
£47.94 (Inc VAT)
This hydrant standpipe is supplied with a single brass bib tap 19mm (3/4").
Double check valves as approved by the British Water Council.
This double check valve helps prevent back siphonage and contamination of the water supply.
The base inlet is a 2 1/2" female London round thread.