CarPlan De-Icer 600ml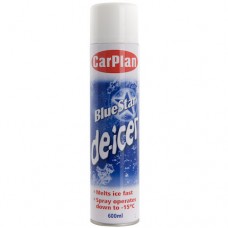 Brand:
CarPlan
Product Name:
CarPlan De-Icer 600ml
Product Model:
K012
Price: £2.95 (Ex VAT)
£3.54 (Inc VAT)
CarPlan De Icer effectively defrosts windscreens, remove loose snow from windscreen.
Starting at the top of the windscreen, holding the aerosol in an upright position spray across and work down.
Allow ice to melt and then free wiper blades.
Remove surplus and clear windscreen with windscreen wipers, wipe off excess with a clean cloth to prevent refreezing.
Avoid prolonged contact with paintwork.