Gate Barrier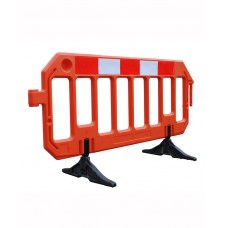 Brand:
Melba Swintex
Product Name:
Gate Barrier
Product Model:
E2GB
Price: £34.95 (Ex VAT)
£41.94 (Inc VAT)
2m Gate Barrier
Moulded from high impact HDPE for impact strength and durability to last up to six times longer than conventional rigid PVC barriers.
Conforms to all mandatory regulations.
Two built in thermoplastic feet that swivel 360 degrees.
Top faced with Class 2 (D2) reflective material.
Easy to stack.